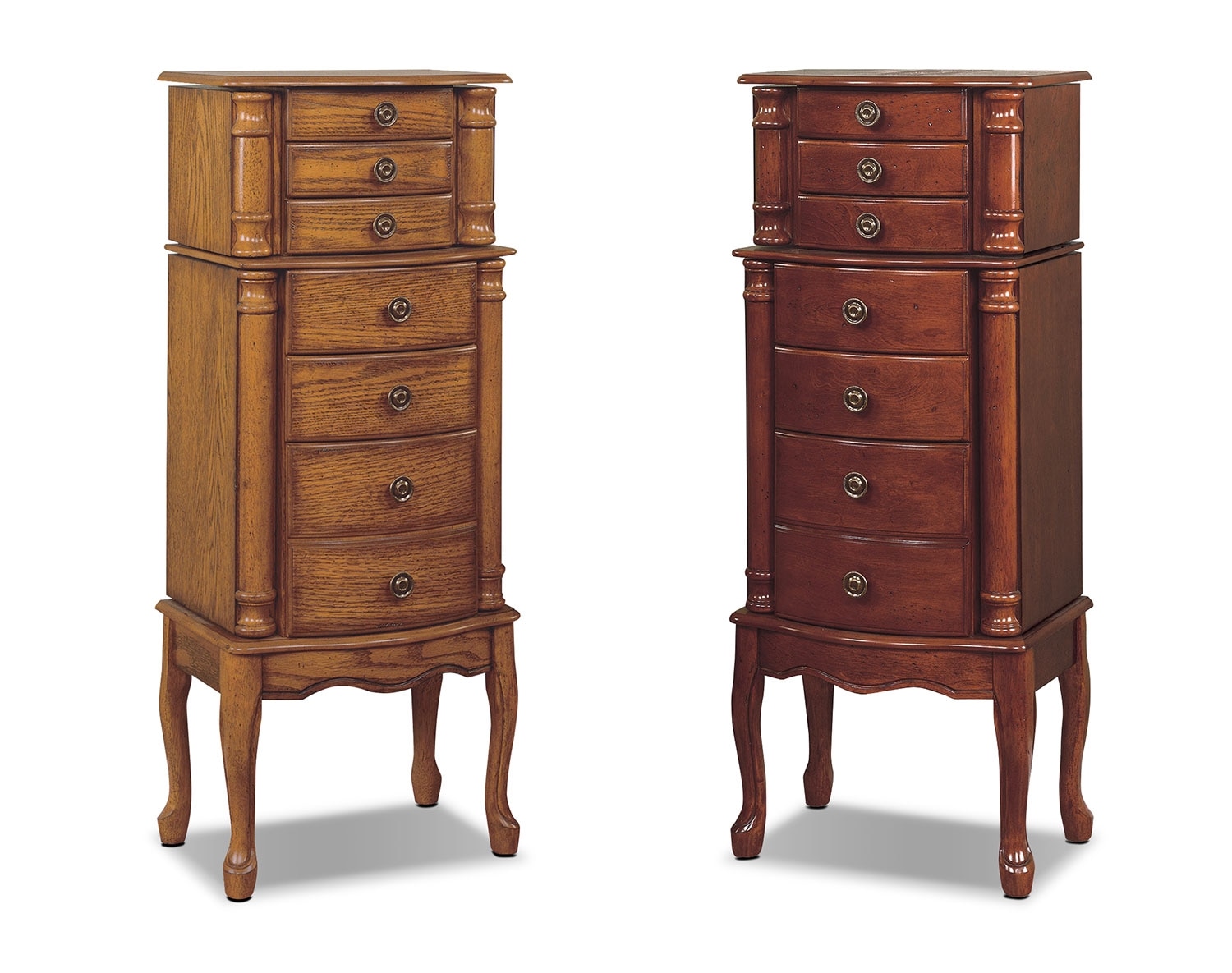 The Ivy Jewelry Armoire Collection
Jewelry Classic. A robust veneer and finishes pair gorgeously with classic curves and lines on the Ivy jewelry armoire collection. Traditional Queen Anne-style legs rise up to the half-column pilasters that flank the drawers. A flip-top mirror helps give a little extra attention to delicate needs.

A web-exclusive collection. Items are not displayed in store, but may be ordered there. Customer assembly is required.