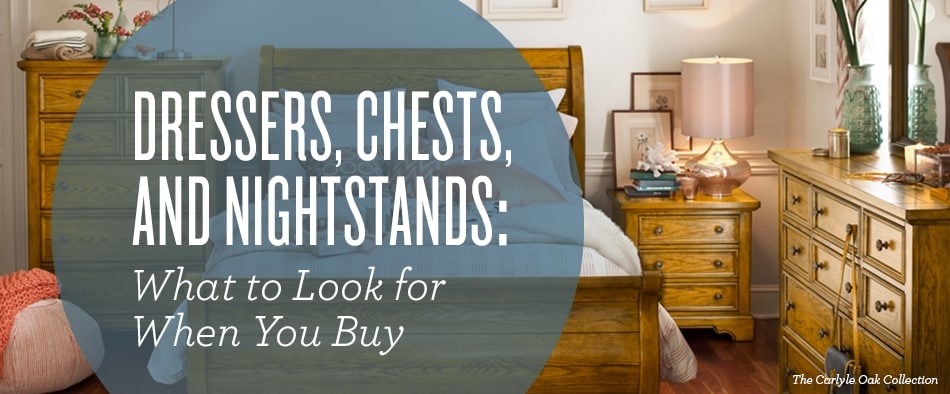 Let's face it: there are a lot of furniture terms out there and they're not always easy to understand. Dressers, chests, and nightstands get so much use every day – we push and pull on them morning and night – you want to look for quality construction. By the time you've finished reading you'll be your in-house expert on joinery, drawer slides, and handles.
---
Joinery
Joinery sounds fancy, but it's actually pretty simple: it's what keeps the sides of a drawer together.
There are dozens of types of joints, from dovetail to dado, and cross-lapped to tongue-and-groove. Some joints use just the wood itself; others use dowels, screws, or glue too. Dovetail joints are generally considered the hallmark of top quality drawer construction. In a dovetail joint, two pieces of wood are connected, at a right angle, after being cut in such a way that they can be hammered together, without using hardware, making these joints exceptionally strong.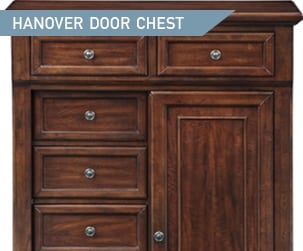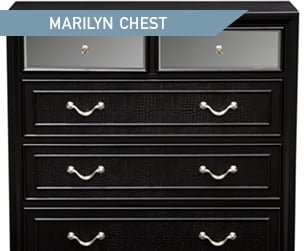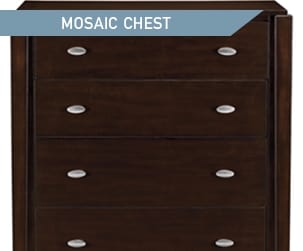 Drawer Slides
Drawer slides are the mechanisms that allow your drawer to – you guessed it!– slide in and out.
Drawer slides can attach at the sides, bottom outside edges, or there one centered on the bottom of a drawer. While some drawer slides are all-wood, which is an indicator of well-made furniture, they can tend to stick (think of your grandmother's antique bureau), especially with age and humidity. Metal slides are most commonly used today because they glide so easily and are very durable.
Full-extension drawer slides open all the way, while some drawer slides are partial-extension, so the drawer won't extend fully. This is important to consider when thinking about the space you plan on putting your furniture in.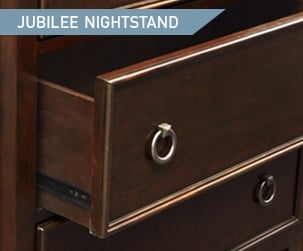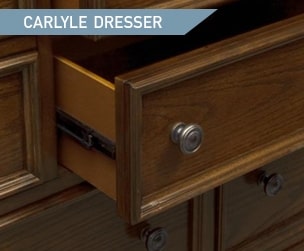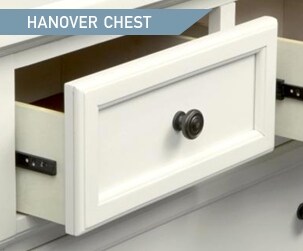 Handles
There are tons of different handle types out there but the most common are knobs, bar pulls, cup pulls, and bail pulls. When shopping, look for metal or wood handles, as plastic or ceramic aren't likely to hold up to the wear and tear of daily use.
Knobs come in all shapes, sizes, and materials but are attached to a drawer using only one screw.
Bar pulls are essentially horizontal lines, usually 3 to 4 inches long, which are attached to a drawer with 2 or more screws.
Cup pulls are half-moon-shaped pulls that have a more contemporary look, and bail pulls have a hanging handle that's more traditional in style.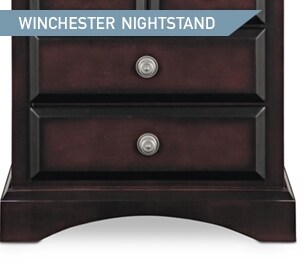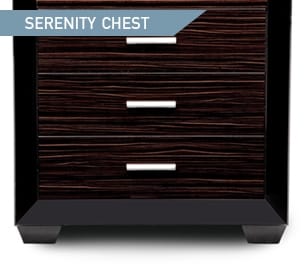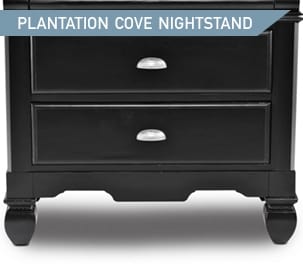 ---
Now you're in the know when it comes to drawer joinery, slides, and handles, so you can focus on what finding the highest quality pieces when shopping, and not on vocabulary words. Refer to this guide the next time you're looking for a dresser, chest, or nightstand to make an informed decision that you can feel confident about. We're going to help you find a stylish, quality piece that you're proud to call perfect.