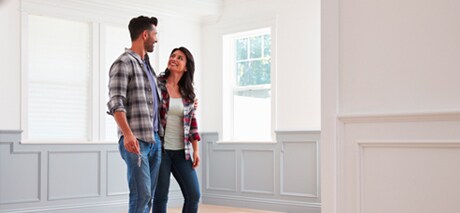 First home? No problem.
Owning your first house is a big step. You have so much new space and figuring out what to do with it is a challenge. Don't worry – we'll help! These design tips and tricks will make your first house feel like a home.
---
Discover The Potential Of Your New Space
---
FURNITURE YOU SHOULD INVEST IN
We know that not every purchase can cost big bucks, but there are certain pieces that are worth loosening the purse strings for. This guide will help you understand which pieces you should focus your dollars on, so you can decorate the perfect home the smart way.
GET THE TIPS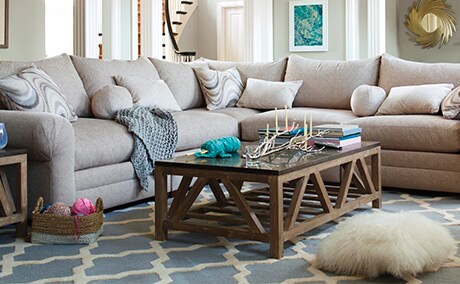 ---
HOW TO DESIGN A QUALITY ROOM OVER TIME
Whether you're moving into your first apartment or settling down in your first house, it's important to understand that designing a completed room takes time and a big dose of patience. We'll help you master the beginning steps to creating a room so you can make your new home look perfect.
GET STARTED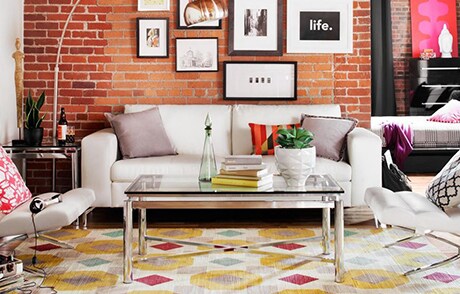 ---
FURNISHING YOUR FIRST DINING ROOM
We know that choosing the right furniture is important to you and we want to help you pick pieces you can enjoy for years to come. Furnishing your dining room may seem overwhelming at first, but we can help make the process easy.
LEARN HOW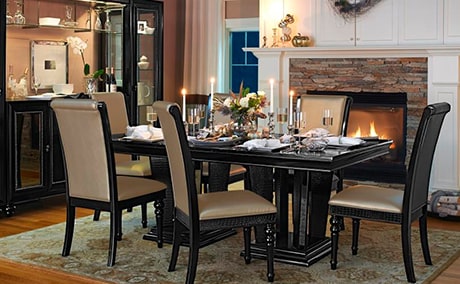 ---
Need More Inspiration For Your First Home?
Shop Our Curated Selections
---
You May Also Be Interested In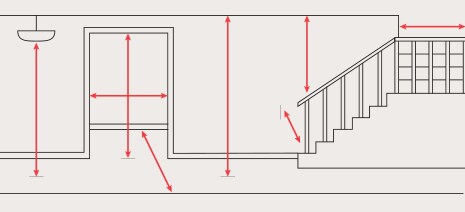 HOW TO MEASURE FURNITURE TO MAKE SURE IT FITS
Buying new furniture is exciting; you get to recreate and refresh your home with new styles, fabrics, and colors. There is, however, an aspect of furniture buying that can get a little tricky: how do you know the pieces that you see online or in a store will fit when they arrive? We're going to share some tips to help you avoid any last-minute delivery mishaps.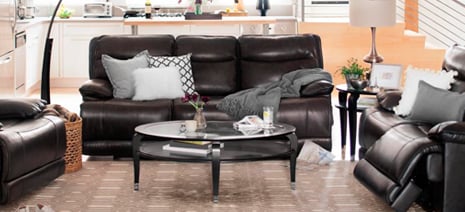 TIPS FOR LIVING WITH A SIGNIFICANT OTHER
You've spent time creating an environment that reflects who you are as an individual, and now you have to recreate that environment to reflect both of you. Compromise may not always be easy, but we're here to help. This guide will provide you with some simple suggestions to help you seamlessly transition from "mine" to "ours."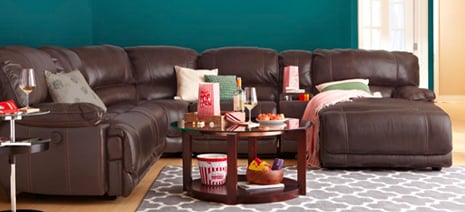 HOW TO PROTECT YOUR FURNITURE AGAINST WEAR & TEAR
The furniture in your home is like a member of the family. The sofa will be there for so many movie nights, and the coffee table will serve snacks during every football game to come. You'd hate to see anything happen to your beloved furniture, so how do you protect it? We're going to give you some tips on how to keep your furniture damage-free through all of its memory-making years.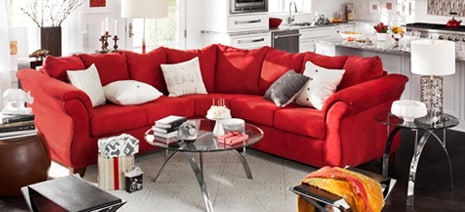 PREPARE YOUR PLACE FOR THE PERFECT PARTY
You want people to have the right amount of room for chatting and even dancing, but you also don't want your place to feel empty and risk ruining the vibe of the party. We can help you master the three major parts of any party: the greeting, the seating, and the eating.