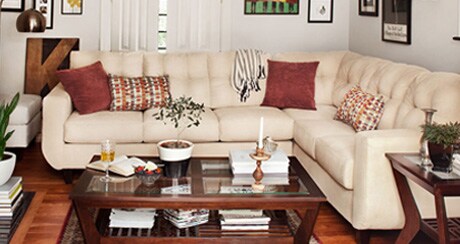 Create the Living Room You've Always Wanted
The living room is the hub of the home. It's the central location where everyone goes to gather and unwind after a long day. Make your living room the best it can be with these design tips and tricks.
---
Discover Your Ideal Living Room
---
how to choose a sofa vs. a sectional
Spending quality time with friends and family is what life's all about. Whether you're the type that hosts the big game, a holiday meal, movie night, or just a casual dinner, you need to have the perfect living room seating to make sure all of your guests are happy and comfortable.
LEARN HOW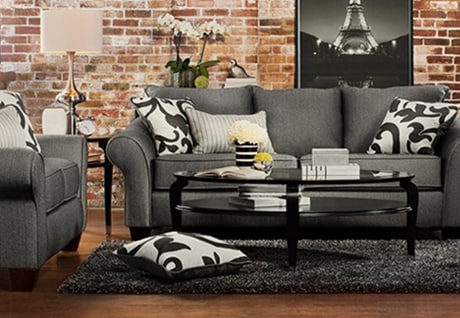 ---
the best cushions for sofas, sectionals, and loveseats
Cushions can come in all different shapes, sizes, and weights – it's not always easy to know what distinguishes one from the next. That's where we come in. We've created this guide to help you better understand the inner-workings of sofa cushions so you can be 100% confident in your sofa selection.
GET THE TIPS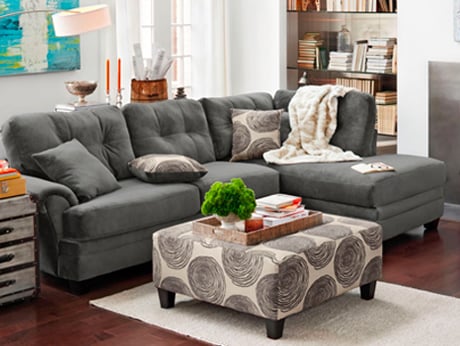 ---
prepare your place for the perfect party
You want people to have the right amount of room for chatting and even dancing, but you also don't want your place to feel empty and risk ruining the vibe of the party. We can help you master the three major parts of any party: the greeting, the seating, and the eating.
GET STARTED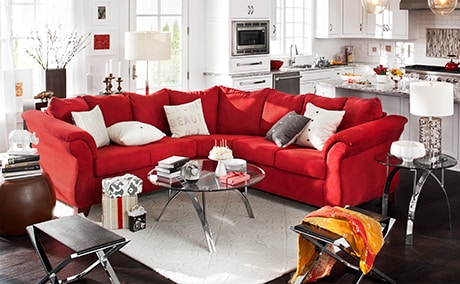 ---
Need More Living Room Inspiration?
Shop Our Curated Selections
---
You May Also Be Interested In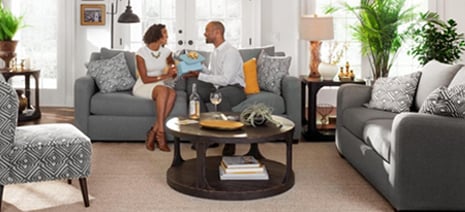 ABOUT KROEHLER® MADE IN THE USA
Kroehler® furniture is designed with you in mind. It's held to rigorous standards every step of the way, from blueprint to construction. The superior craftsmanship and attention to detail come from over 100 years of experience in furniture making in the United States. Company owned and operated, Kroehler® products are built close to home, in North Carolina.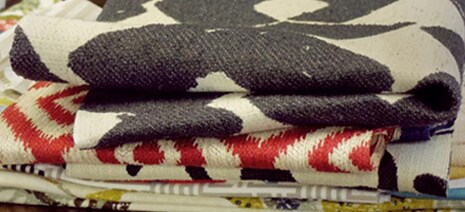 Get a personalized look in a few simple steps. First choose your style, next choose your size, then choose one of three fabric types each available in four color options, lastly select from 36 pillow fabrics. Match them perfectly to your sofa or add a print or pattern to create your unique look. Add an accent chair or more to complete your custom living room.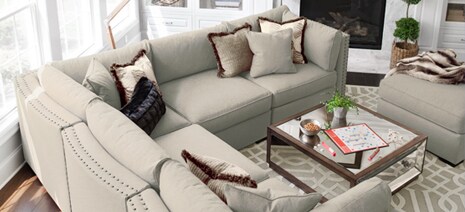 It's all about the Bounce-Back. In a weight class all by itself! The standard 6 pound cushion is no match for 22 pounds of Ultimate Comfort quality. The Ultimate Comfort line of sectionals and sofas comes in a variety of styles inspired by a California-casual lifestyle.Which style fits you? Let's find out.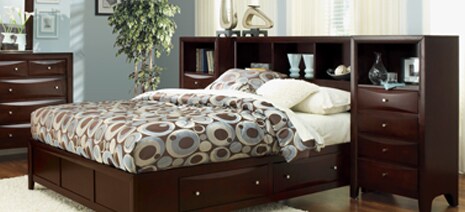 Space is the one thing no one seems to have enough of. Everyone likes to maximize their space, but sometimes it gets tough when you factor in everything that needs to fit into a room. We're going to help you take full advantage of the square-footage you have without sacrificing your taste.