Quality Furniture by Kroehler®
Why, hello. The name's Kroehler, it rhymes with tailor, and that's exactly how each piece of furniture we produce in our North Carolina factory is approached. Splendid sofas, trim accent chairs and smart sectionals – our furniture is tailor made to fit into your lifestyle, and bring delight to your home.
By owning our own factory, we're able to control quality, design and cost.
Take comfort in knowing you're buying american quality when you purchase Kroehler furniture.
With a wide array of shapes and colors, Kroehler furniture has guest-impressing style embedded with nap-worthy comfort.
READ MORE
CUSTOM FURNITURE THAT'S ACTUALLY AFFORDABLE
Why simply buy your furniture when you can custom design it yourself? Personalized living, by Kroehler, gives you the power to personalize your home's design like never before.
FIND OUT HOW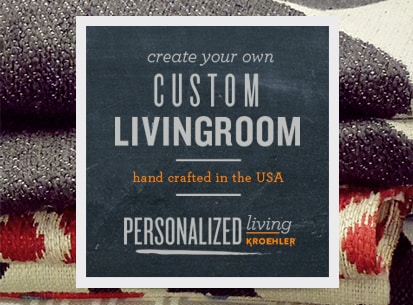 ---
MEET THE MOST COMFORTABLE SOFA EVER
Quality tested to last through more than 10 years of sits, our exclusive Ultimate Comfort by Kroehler line of stylish, high-quality chairs, sofas, and sectionals, are guaranteed to revolutionize your relaxation.
SEE THE SELECTION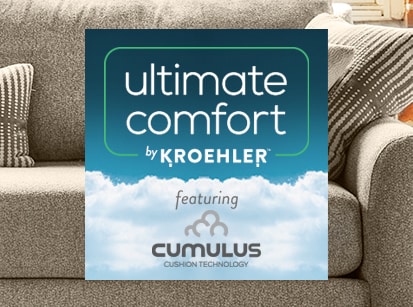 More from Kroehler®
---
You May Also Be Interested In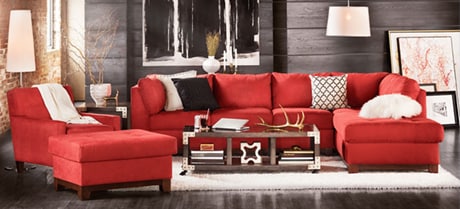 CHOOSE BETWEEN A SOFA OR SECTIONAL
Whether you're the type that hosts the big game, a holiday meal, movie night, or just a casual dinner, you need to have the perfect living room seating to make sure all of your guests are happy and comfortable. This decision is important because these are the moments you'll remember. We'll help you decide if your event calls for a sofa or a sectional.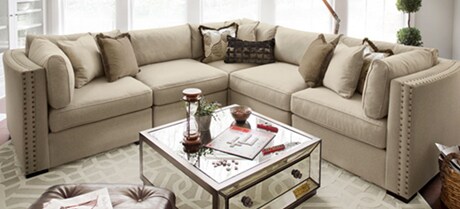 Buying essential living room furniture that will last is a smart investment. When you can find furniture that stays in style and holds its quality year after year, you don't have to worry about overspending to keep up with the trends. And we're not talking about small accent pieces – we mean the large, fundamental pieces of furniture that every living room should have.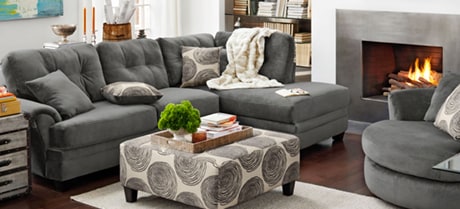 Cushions can come in all different shapes, sizes, and weights – it's not always easy to know what distinguishes one from the next. That's where we come in. We've created this guide to help you better understand the inner-workings of sofa cushions so you can be 100% confident in your sofa selection. Finding the right cushion will take your sofa choice from great to perfect.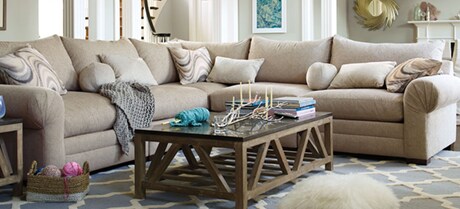 We know that buying furniture can be a tedious process. You not only have to consider style and comfort, but you also have to decide where to splurge and where to save. This guide will help you understand which pieces you should focus your dollars on, so you can decorate the perfect home the smart way.