BETTER LIVING THROUGH ORGANIZATION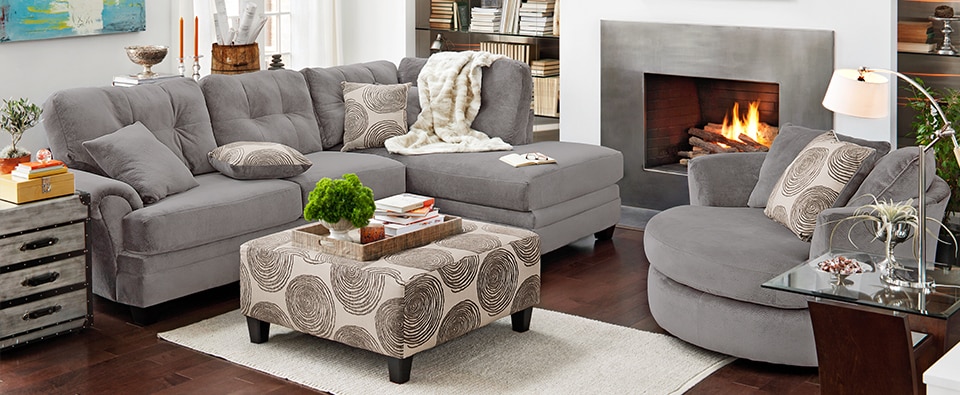 You may have heard the term "feng shui," but do you know what it's really all about and how it can improve your home? It's the ancient Chinese art of placement, which emphasizes the importance of arranging furniture and décor in a way that improves spiritual energy and life force. Meaning "wind and water" in English, feng shui is often practiced to establish a harmonious home that fosters happiness, health, peace, love and wealth.
Bringing Positivity Through Organization
A cluttered living space blocks energy and causes stagnation throughout the house. When a group of furniture isn't organized to support positive energy and a harmonious home, it is hard to establish a relaxing environment. If you find your space has fallen victim to these common organizational problems, it may be time to reconsider your décor and layout. What better way to do this than with a little feng shui?
Practicing the Art of Feng Shui
---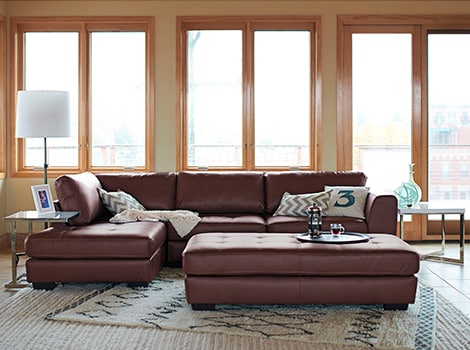 Don't Overcrowd
Look for furniture that combines multiple pieces, such as space-saving ottomans and beds with built-in storage room – this eliminates the need for items like chests and large dressers that could end up overcrowding your space. When choosing furniture, keep in mind that designs with soft lines and curves are usually recommended over those with pointed edges.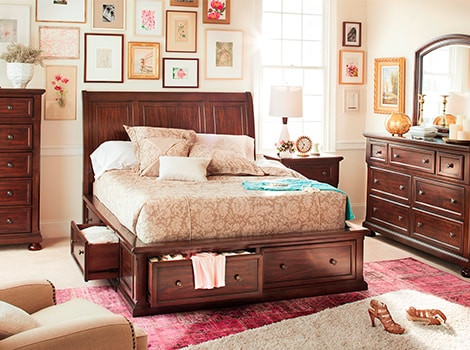 Tidy Up Your Storage
Practicing the art of placement is important when storing items in your home. Using less-visible places is the best way to store items that we don't need or want to see. Under your bed is the perfect example of a less-visible space! However, keep your under-bed storage tidy and, when possible, stick to storing items like your sleepwear, bed linens, and blankets. This will promote an organized space and healthy sleeping area.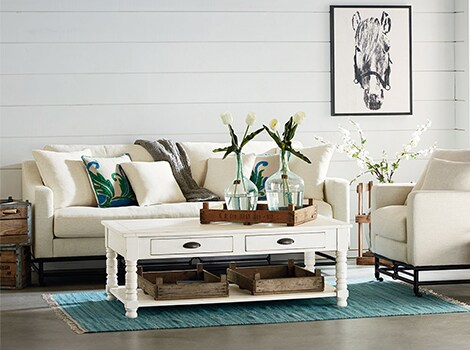 Storage Is Your Friend
Sometimes all it takes is a small storage bin to organize scattered belongings like toiletries that consume your bathroom counters or living room remotes and gadgets that always wind up on the floor. If you're looking for a stylish twist on traditional storage pieces, Magnolia Home by Joanna Gaines offers everything from antique benches with drawers to unique storage pieces inspired by industrial work shelving.
Harmonize Your Energy and Your Home
The way you organize your furniture in each room has a major impact on the energy it gives off. There are specific rules of thumb depending on who you are setting up a room for.
For Your Space
When it comes to the bedroom, experts suggest placing your bed far from the door to establish feelings of privacy and safety as you sleep. Experts also recommend introducing accessories like mirrors to move the natural light throughout the room and make it feel more open. Incorporating plants into your décor also brings life and energy to your personal space.
For Gathering Areas
Make sure your sofas, chairs and ottomans create a welcoming space that invites conversation. While there's no formula for spacing, a good rule of thumb is allowing enough space between each piece so you can easily move about without hitting anything. Your setup should also be intimate. This can be done by ignoring your walls and, instead, placing your furniture so that all of the front legs are on an area rug to support communication.
Don't forget that while feng shui does have goals and guidelines to strive for, it's all about you and decorating your home to reflect who you are and where you want to go. Once you've chosen colors and furniture styles that speak to this and help you find the joy in simplicity, use elements of feng shui to nurture positive energy throughout your home.
Perfect Pieces for Organization and Harmony at Home!
---