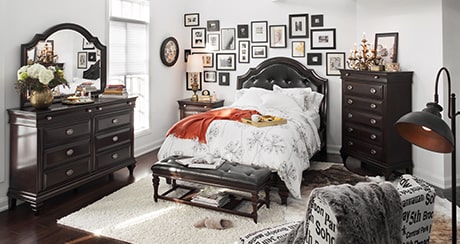 Get the Bedroom You've Always Dreamed Of
Your bedroom is a sanctuary. It's a place you can go to unwind, relax, and forget about all of the stresses of the day. This space is yours, so take the time to personalize it to match your perfect vision of paradise.
---
Discover Your Ideal Bedroom
---
THE CONSTRUCTION DETAILS THAT DETERMINE QUALITY
Let's face it: there are a lot of furniture terms out there and they're not always easy to understand. Dressers, chests, and nightstands get so much use every day – we push and pull on them morning and night – you want to look for quality construction. By the time you've finished reading you'll be your in-house expert on joinery, drawer slides, and handles.
SEE MORE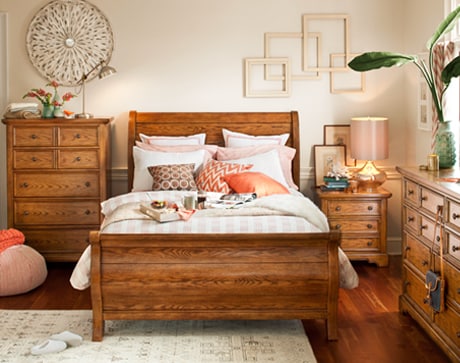 ---
3 EASY WAYS TO REFRESH YOUR BEDROOM
Now you're probably thinking, "Ugh, I don't want to spend a ton of money to refresh yet another room in my house." But it's okay, guys, because we're Value City Furniture and we always help you get your space to where it needs to be without breaking the bank.
LEARN HOW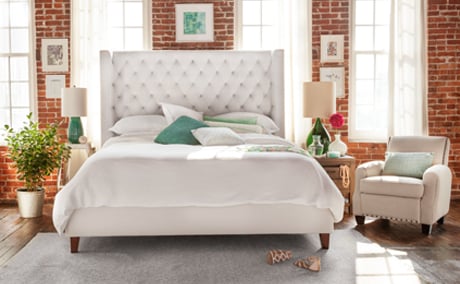 ---
ACCENTUATE YOUR BEDROOM
If you've just started the "adulting" phase in life, you probably don't have a fully decorated bedroom – don't stress about it. Finding the right pieces to complete a bedroom can be hard, but not when you have the right guide. From dark to medium to light, let us help you find the perfect shade, color, tone to match your bedroom's style.
GET THE TIPS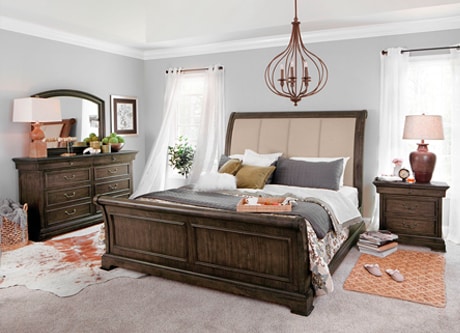 ---
Need More Bedroom Inspiration?
Shop Our Curated Selections
---
You May Also Be Interested In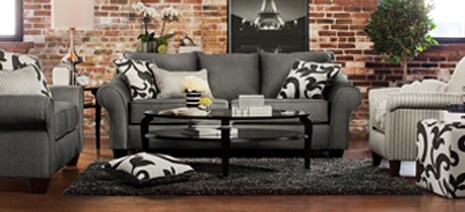 HOW TO MEASURE FURNITURE TO MAKE SURE IT FITS
Buying new furniture is exciting; you get to recreate and refresh your home with new styles, fabrics, and colors. There is, however, an aspect of furniture buying that can get a little tricky: how do you know the pieces that you see online or in a store will fit when they arrive? We're going to share some tips to help you avoid any last-minute delivery mishaps.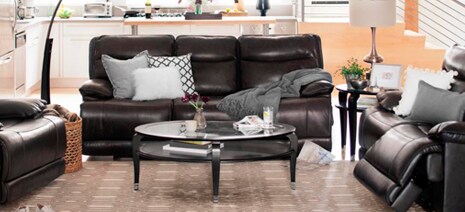 TIPS FOR LIVING WITH A SIGNIFICANT OTHER
You've spent time creating an environment that reflects who you are as an individual, and now you have to recreate that environment to reflect both of you. Compromise may not always be easy, but we're here to help. This guide will provide you with some simple suggestions to help you seamlessly transition from "mine" to "ours."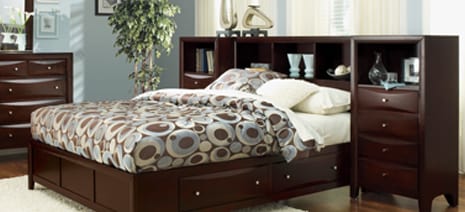 Space is the one thing no one seems to have enough of. Everyone likes to maximize their space, but sometimes it gets tough when you factor in everything that needs to fit into a room. We're going to help you take full advantage of the square-footage you have without sacrificing your taste.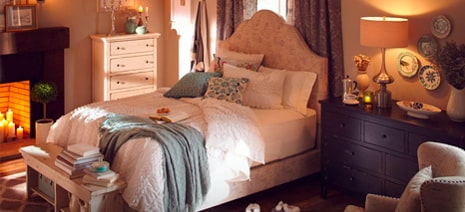 WHAT'S YOUR BEDROOM PERSONALITY?
Your bedroom is the essence of your personality. So why do some companies insist that you curate your bedroom by buying things in sets? That doesn't show off how unique you truly are! Our new Bedroom Getaway program is amazing because we let you take the reigns of designing and creating a bedroom that feels like you. To get you started, we've got some sets that could help you figure out what you want!