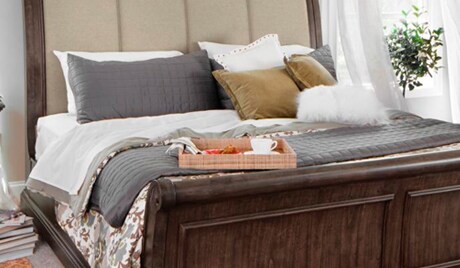 Get the Mattress and Bedding of Your Dreams
Choosing the right bedding and mattress are vital decisions. You spend a lot of time sleeping, so wouldn't you want the best options out there? We've put this page together to help you find the perfect bedroom pieces to make your nights dream-filled.
---
Discover your ideal mattress and bedding
---
HOW TO CHOOSE THE BEST BED SIZE
Is your bed too big, too small, or just right? With such a substantial purchase, take some time to think about which bed size will help you get the best sleep for years to come.
LEARN HOW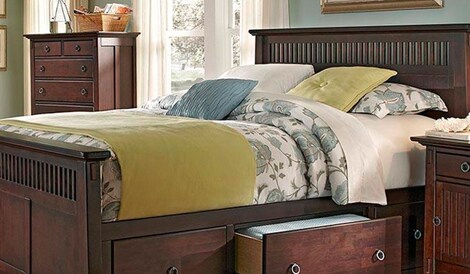 ---
WHAT'S THE PERFECT BEDDING FOR YOU?
There is no room in your home that's more personal than the bedroom. One of the easiest and most impactful ways to update your bedroom is with the right bedding. But how do you know what style is right for you? Try picking the bedding that goes best with your personality!
GET STARTED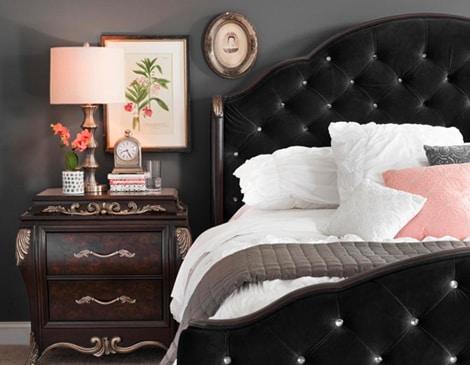 ---
FRESH NEW TIPS FOR BUYING A BETTER MATTRESS
Your mattress is the foundation for a good night's sleep. The average person spends one-third of their life in bed—when you're thinking about investing in a new one, the minor details can make a dreamy difference.
GET THE TIPS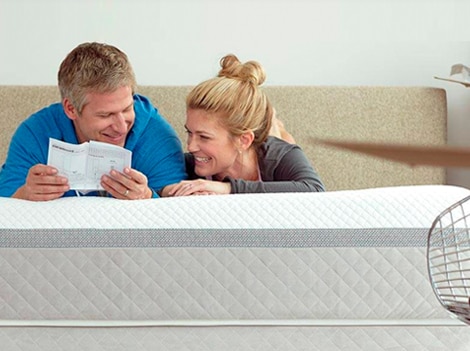 ---
Dreaming of new bedding & the perfect mattress?
Let us help make it real
---
You May Also Be Interested In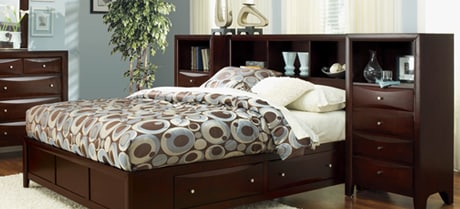 Space is the one thing no one seems to have enough of. Everyone likes to maximize their space, but sometimes it gets tough when you factor in everything that needs to fit into a room. We're going to help you take full advantage of the square-footage you have without sacrificing your taste.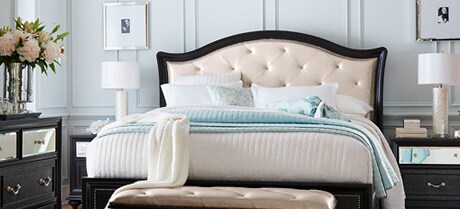 TOP 10 WAYS TO GET BETTER SLEEP
Sleep better, look younger, and feel more energetic than a golden retriever puppy! This isn't late-night TV trying to fool you with false advertising. You really can achieve these things. Try these top 10 tips from the Cleveland Clinic to make your dreams of a better night's rest come true.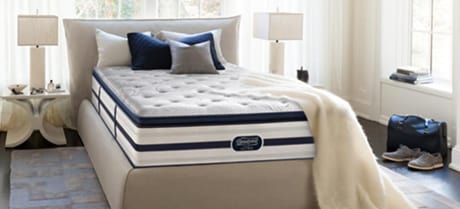 CHOOSING THE BEST GUEST ROOM MATTRESS
Choosing a mattress is especially difficult when designing a guest room. With different people coming and going, it can be hard to find a mattress that will please everyone. We're giving you the inside scoop on mattresses to help you pick one that is guaranteed to make your guests' stay perfect.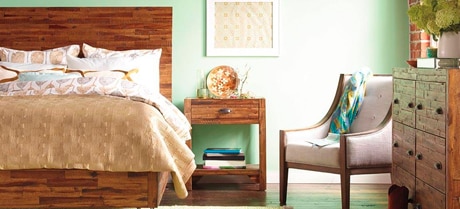 HOW TO CREATE A SPACE FIT FOR DAYTIME SLEEPING
Whether you're working the late shift or lying down for an afternoon nap, making a mid-day sleep space can be challenging. Natural sleep patterns train our bodies to tire when the sun goes down and wake when it comes up. But that's not always what works with our schedule. Create a comfortable place to sleep at any hour with these helpful hints.