Additional Financing Options
---
Contact Info
By Mail
Acceptance Now
ATTN: Acceptance Now Customer Service
5501 Headquarters Dr
Plano, TX 75024

---
By Phone
Monday - Friday:
7:00am - 8:45pm cst

Saturday:
8:00am - 7:45pm cst

Sunday: Closed
---
"My experience has been pleasant from start to finish. Friendly staff, simple papers to fill out and convenient payments. I'm really impressed with everyone making me feel welcomed and truly concerned about any of my questions and concerns. Also, I'm very impressed with the benefits that come with Acceptance Now service."

J. Troupe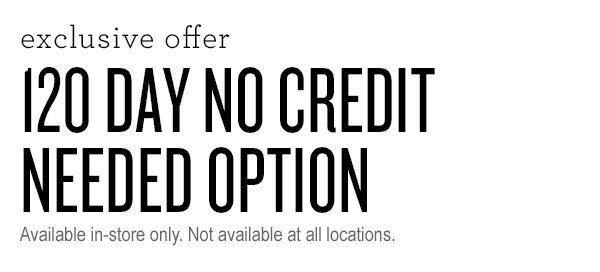 No Credit Needed!
Select the merchandise you want, and set up delivery. We'll buy that item and lease it to you. You simply make affordable monthly payments — no long term obligation.
You Pay As You Go. Just make low monthly payments that fit your budget
Build Your Credit. Every on-time payment helps create a positive credit history
Service Is Included at No Extra Charge. Enjoy your product with no worries
Pay in Person, by Phone or Online. Enjoy more convenient payment options
You can shop with confidence knowing that no credit is needed and flexible payment plans are available, just pay as you go. Plus enjoy the flexibility of knowing you can own your furniture at any time with our early purchase options.

*First month payment due at time of purchase.