Get Your Head in the Game
Football season is finally here again! Make your home everyone's favorite Game Day Destination with these tips for throwing the ultimate football watching get-together.
Take the Throne
A large sectional is pretty much the number 1 essential for having the best game day party. Our Dante sectional above is the perfect example of this. It's huge and it reclines, giving your guests the ideal spot while watching the game. Bonus: Our Four Corners coffee table has four stools that pull out to add extra seating in a pinch. A must-have when your friend Jasmine brings two extra people over that you didn't account for!
You've Got Options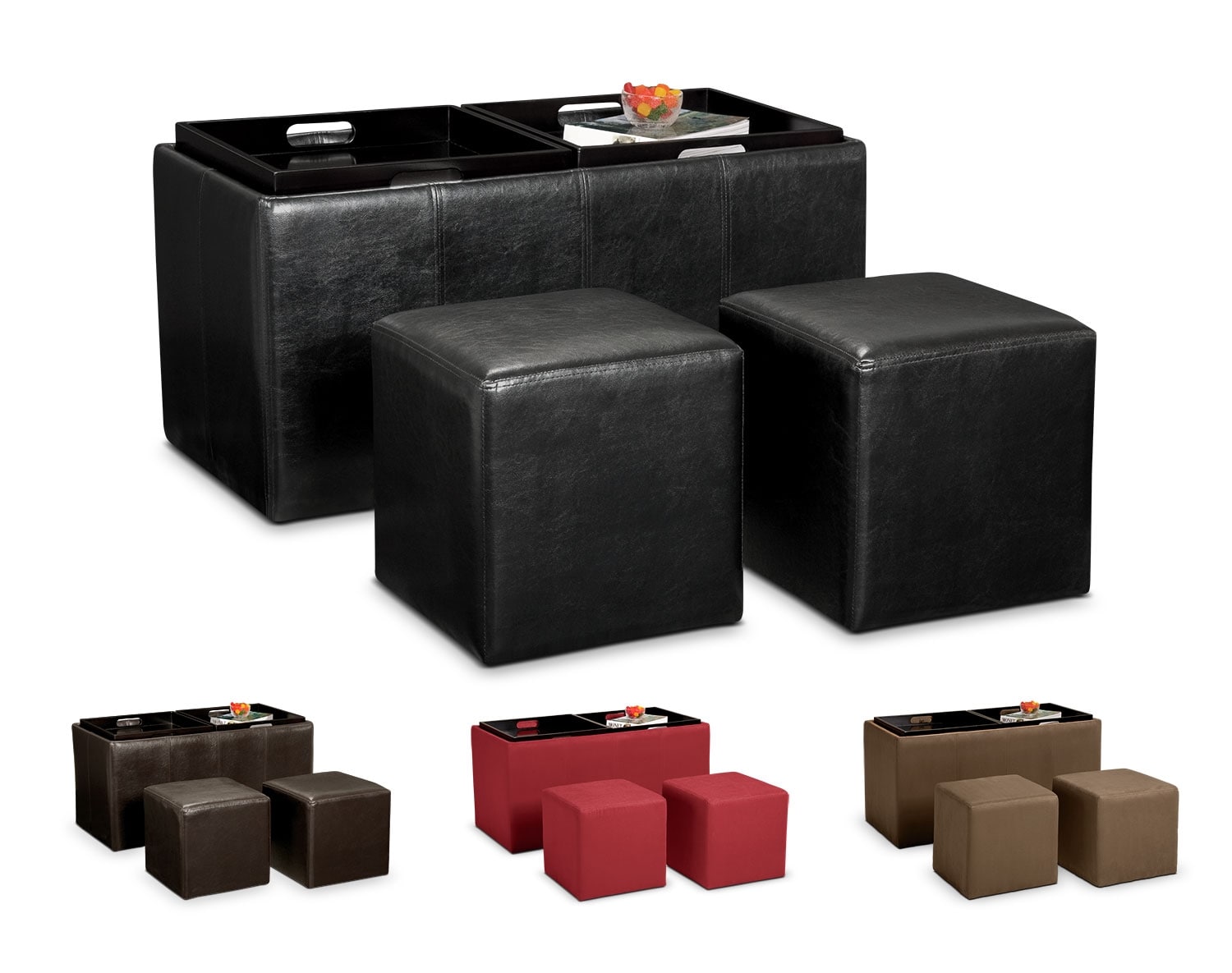 Everyone's going to be eating and someone is bound to make a mess. Get a multi-functional piece like the Tiffany Collection. These babies will help you store clutter while also providing trays for people to eat on AND extra seating! We're ALL about multi-purpose pieces, they're so convenient in times of need.
Entertainment Amplified
Your TV needs a throne too! Now this Brentwood might be a little too large for your home, but it's okay because it comes in multiple sizes! Big enough to store your knick knacks? Check. Plenty of shelving and drawers? Check. Fireplace to keep everyone warm in freezing February? Check. Wide enough for any sized television? Check. It's multi-functional, classy, and the depth is small enough so it won't just out into the living room taking up a ton of space!
Drinks On You
Obviously you have to have a bar. Obviously. Buy something that can hold a lot of alcohol. Store your wine in the lower, cooler areas with the liquor on top. The kind of bar pieces to get are the ones where people can easily make themselves a drink on it. Of course, a mini fridge is a bonus to have next to it to store the beer. Keeps everything in one little neat area. Shop bars here. Happy Super Bowl!